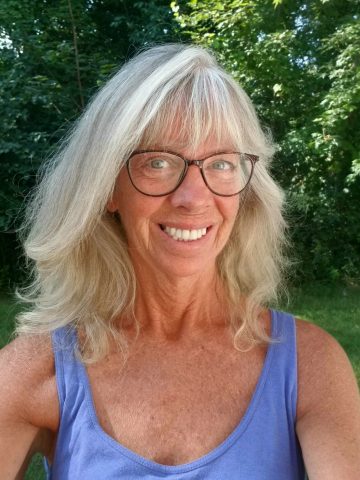 Principal and Lower Grades (1-4) Teacher: Miss Susan Kingman
Email: sue-kingman@bayknollschool.org

Teaching has always been a passion of mine.  It all started with stuffed animals and a sweet sister who was always willing to fulfill my childhood dream by being the perfect student.  I attended Gordon College in Wenham, MA, upon graduation from high school, and majored in elementary education.  I withdrew from school after completing my freshman year and proceeded to work at various restaurants around my home on Cape Cod.  In 1983, I was baptized into the Seventh-Day Adventist Church and had a renewed interest in teaching, only now I was committed not only to help children grow in knowledge, but also in truth – God's truth.

I attended Andrews University in Michigan, majoring in elementary education.  I graduated with my BS in 1986 and my MAT in 1987, and headed for my first teaching position at the Cape Cod Seventh-Day Adventist School, a single multi-grade classroom.  After four years, I started a family and raised my two sons, Jed and James, on Cape Cod where they attended the Adventist school.  In August of 2008, my oldest son graduated from eighth grade and we moved to Vermont so that both boys could attend Central Vermont Academy.  In the fall of 2009, I was offered the teaching position in the K-2 classroom and I could not have been more thrilled and thankful.  Three years later, we combined the lower and upper grades, and I became the teacher for grades 1-8. 

When CVA closed in 2015, I was forced to look for employment elsewhere.  It seemed logical that I would stay in New England, as that was my home.  But God made it very clear that He had other plans.  A call from the superintendent of New York Conference to my superintendent for Northern New England, and I was on my way to new territory. 

So here I am in Rochester, New York, teaching grades 2-4 at Bay Knoll Elementary School.  I have fallen in love with this area and its people, and though I miss my New England surroundings, I have had an epiphany concerning home and where that is exactly. I used to say that home is where my family is.  Well, most of my family lives on Cape Cod.  Then it became wherever my boys were.  But Jed lives in Connecticut and James attends Andrews University.  There's a saying – "Home is where the heart is."  As a Christian, my heart belongs to Jesus, therefore, wherever I am is home.  "He that abides in me and I in Him…." gives my life purpose.  So for now, this is home.  I pray that my next home is absolutely Heavenly.